* I made announcements
Even in your childhood it seemed to you that driving a car meant being cool. Так, очень авто було розкишшю и водили його mostly men. These days times have changed – even a stylish young girl or grandmother can easily be spotted behind the wheel, and having a driver's license is no longer something fantastic, but a necessity of life. In driving schools, you come across student boys, adult men, fragile young women and even retirees. Although the status of the profession is different, the objective is the same: to learn to drive a car well. Today, in the big city, there are dozens of establishments that train drivers. As a rule, they all offer the same services, but they differ in cost, the number of classes planned and the teaching approach. At first sight, the leather driving school is good, but it is difficult to make a choice, especially if none of your loved ones can share valuable contacts. What should I focus on when choosing lessons and which instructor to sign up for, driving school representatives asked me "VST autopilot".
"VST autopilot" – a modern driving school which, for the first year, provides professional training for drivers of all categories and is one of the best in the Chernivtsi region. The driving schools also belong to its management "Autotech", "Auto trade" and "Auto-Bukovina Partner", which are located in different corners of the city. Given such a large coverage area, across "VST autopilot" hundreds of students pass each month, so they know very well what customers pay attention to first and which instructors they stand next to. Pro this and other important aspects – given.
First of all, pay attention to authority driving schools
Today, many educational institutions train drivers of different categories. However, not everyone does it well. Some students complain about the lack of theory lessons, even if they are not good enough for all the rules. Others are not satisfied with the training program, someone does not like the instructor's approach, and someone wants to master driving not on such a car. In order to avoid such misunderstandings, one should pay attention to driving schools that are regional market leaders and have at least some recognition. For example, at the end of last year "VST autopilot" became the winner of the competition "Popular brand 2021"which only underscored his authority, for the judges were ordinary Bukovinians.
Second, check if the driving school has all the necessary permits
Unfortunately, now you can come across scammers – not all companies that call themselves driving schools have permission to conduct educational activities. And so – a lot of people are working illegally. If a driving school has a permit, then on its website, in social networks or even in publications about it on the Internet, the number of the certificate and the period of its validity should be indicated.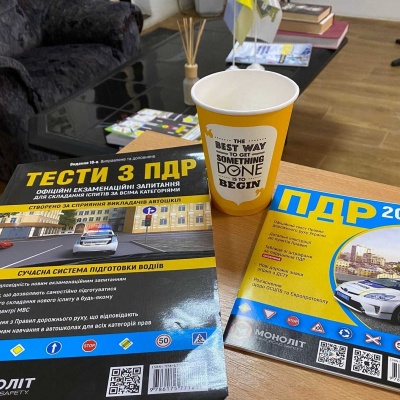 Third, don't be cheap
Shout out to the guy "Attention! Discounts!" on "The cheapest in our country" – a regular advertising agency. Ideally, you should focus on driving schools with average tuition. The lower the price – the more questions the school administration has, because they can save on something – on the maintenance of cars or the technical supply of offices.
Fourth, find out which driving school prepares the categories of drivers you need
If you have decided to pass on rights, you probably know that preparation is done for specific categories. There are driving schools that only teach cars to drive, but they are less popular. The fact is that often students want to master in parallel, they will learn to drive a truck, for example, a scooter. Also, the larger the list of categories at the school, the more prestigious it is. you "VST autopilot" it is possible to learn to drive cars and trucks, scooters and motorcycles, buses and trailers, and therefore obtain a driving license of these categories – A1A, B1B, C1C, D1D, DE, VE , C1E, CE, E.
Fifth, look for a driving school that offers combined courses
Undoubtedly, a leather school works for an individual plan. Thus, some suggest first taking theoretical training, then mastering horseback riding, while others recommend taking courses. The last option is better, as it allows you to immediately correct the draw in practice.
Sixth, find out if the class schedule suits you
Driving lessons are not courses at university or courses at school, where everything must be done according to a fixed schedule. Above all, teachers and driving instructors, who value their students, try to create the most comfortable learning environment. In particular, you "VST autopilot" theoretical classes are held in the morning and evening, so the skin flashes when it suits you to visit them. And the driving program is usually agreed separately with the instructor.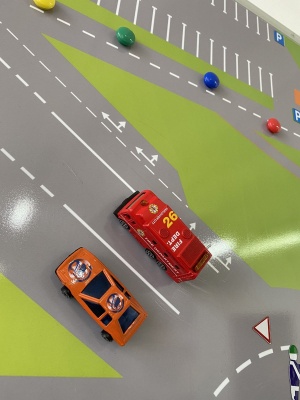 Seventh, don't go to the first best instructor
Before enrolling in a driving school, read the opinions of instructors on forums or find out about their approach to teaching students directly after class. The type of professionalism and approach of the instructor is based on the speed and quality with which you learn to drive. It is best to choose experienced teachers who are able to work with different age groups of students and easily come into contact with men and women.
Interested in other aspects of education? Contact the administrators "VST autopilot"they are happy to answer all your questions.
You can inquire about the specific conditions of your study at the offices of the VST "Avtodrive" at the following addresses:
1. VST "Avtodrive": Chernivtsi region, Chernivtsi district, Mamaivtsi village, st. O. Kobilyanskoi, 2-A, ZNZ #2
Telephone: +38 (098) 10 77 077, +38 (095) 125 99 91
Instagram – @avtshkola_vst_autodrive
2. LLC "Auto-Bukovina Partner": Chernivtsi, st. Головна, 200, building B, office 32
Telephone: +38 (099) 270 99 93, +38 (097) 913 01 20
3. VST "Avtotrade": Chernivtsi, st. Kishinivska, 2-A
Telephone: +38 (095) 125 99 90, +38 (050) 500 80 59
4. "Avtotech": Chernivtsi, st. Pans, 5
Telephone: +38 (0372) 55 50 86, +38 (099) 10 26 773, +38 (068) 48 64 680
Today, 6:30 p.m.

0


2,360
.